NsxGamers
Copia de NSX Gaming PC (AMD Ryzen 5 5500, RTX 3050 Ventus 2X, RAM 16GB, SSD 480GB, Win 11 Home , Peripherals included)
Copia de NSX Gaming PC (AMD Ryzen 5 5500, RTX 3050 Ventus 2X, RAM 16GB, SSD 480GB, Win 11 Home , Peripherals included)
Regular price
$999.00
Sale price
$759.00
Unit price
per
Sale
Sold out
The computer is professionally upgraded and customized. The manufacturer box will be opened by our professional engineers for customizing and testing. Factory defects & blemishes are significantly reduced by our in-depth inspection & testing. We offer a 12-month warranty, please feel free to contact us if you need any support from our team. 
MULTITASKING MASTER - If you're looking for a desktop to take your gaming experience to the next level or create content and stream, then the Nsx Gaming rtx 3050 is perfect for you.
GAME WITH THE EDGE - Level up against your opponents with desktop computers graphics cards from RTX 3050 Ventus 2x OC ensures that you'll always have the advantage in any game gaming desktop

This powerful gaming PC is capable of running all your favorite games such as Call of Duty Warzone, Fornite, Grand Theft Auto V, Valorant, WoW, LoL, Apex Legends, Roblox and manny more,tower computers

Optimal gameplay and graphics up to 1080p and 60+ FPS in all your favorite games CoDw,Valorant,WoW,LoL,Apex Legends,Roblox,Minecraft, R League, and Fornite. Includes keyboard and mouse gamer.

Performance parts and hardware without breaking the bank, including a high-performance Ryzen 5 5500 processor, RTX 3050 ventus 2x Oc, and 16GB DDR4 RAM with Windows 11 Home pc gaming computer desktop
Product images used on this page are for illustrative purposes only and do not indicate the exact components used at the time of manufacture. The component makes and models may vary from product depictions in product images but will adhere to the specification outlined in the product's main description. Particulars such as I/O ports may vary. Please get in touch with us for more details.
Share
View full details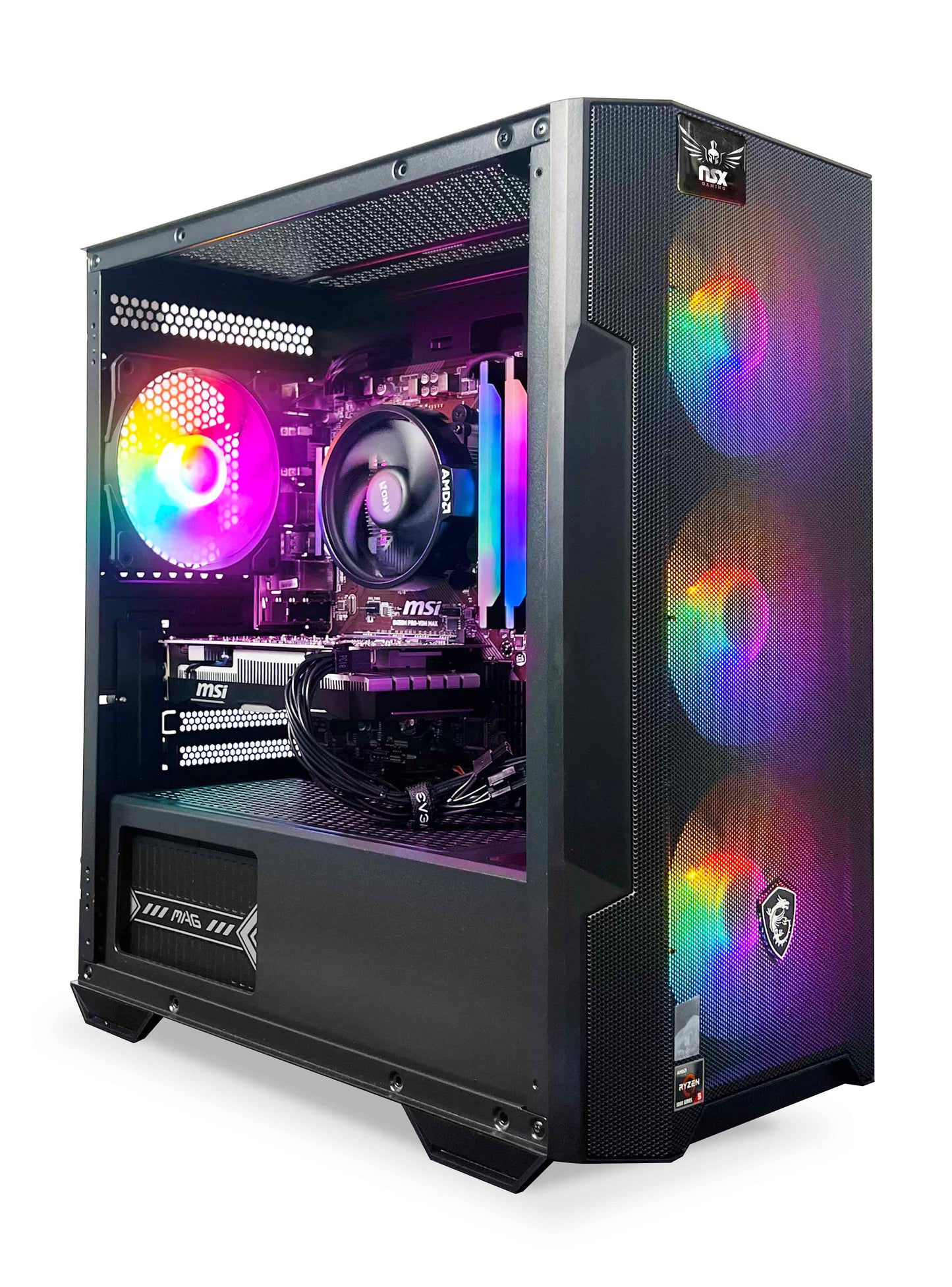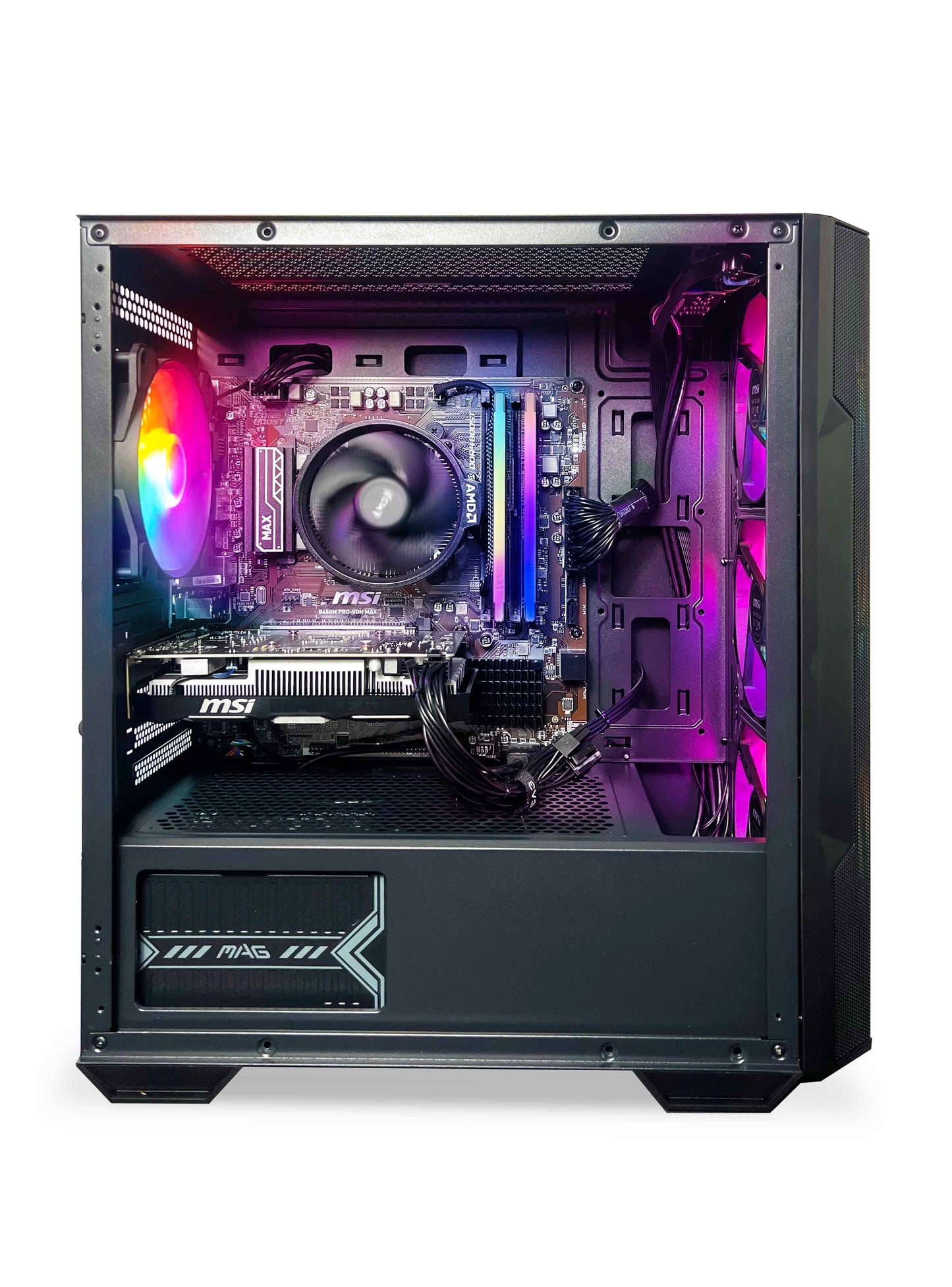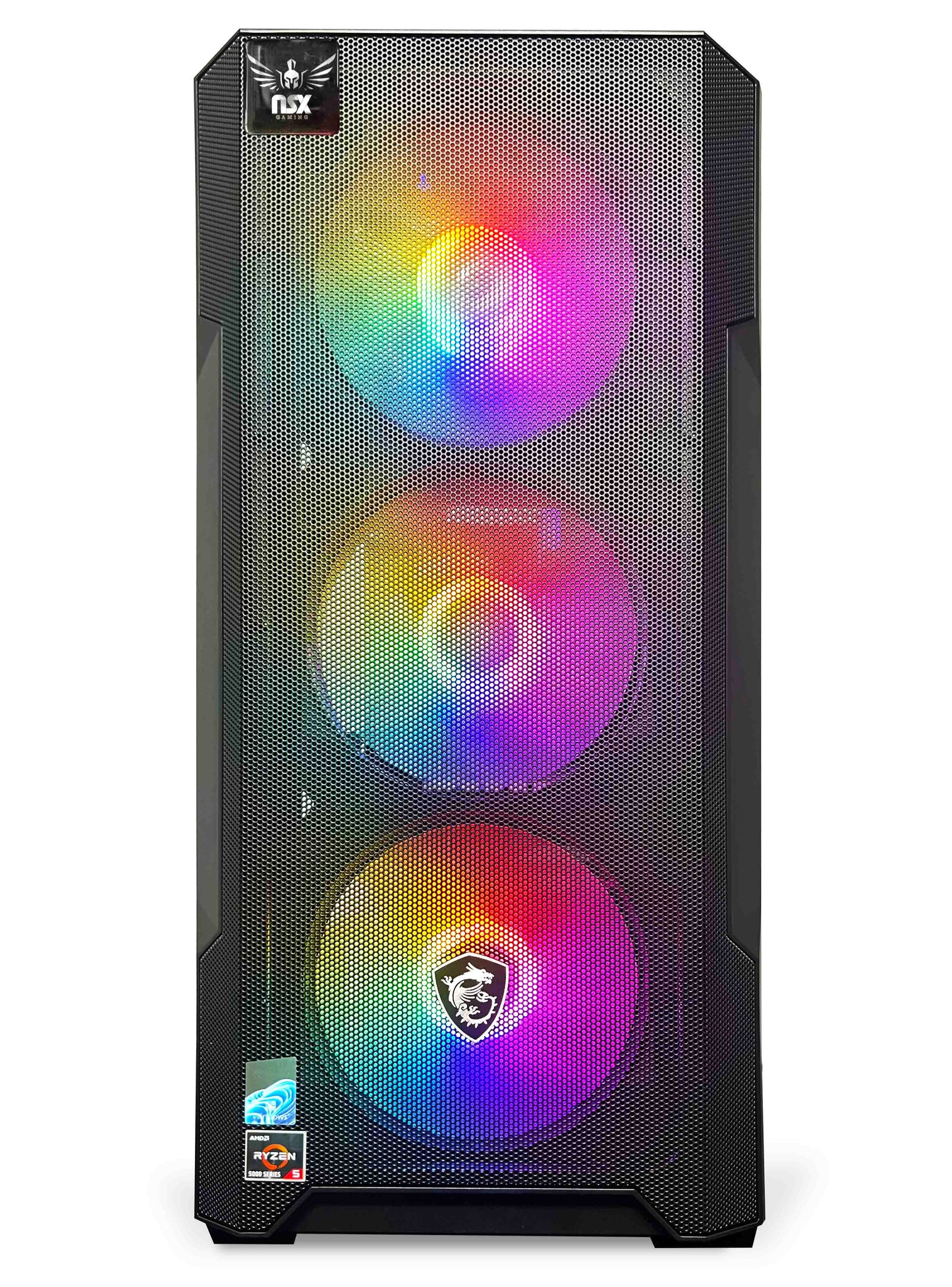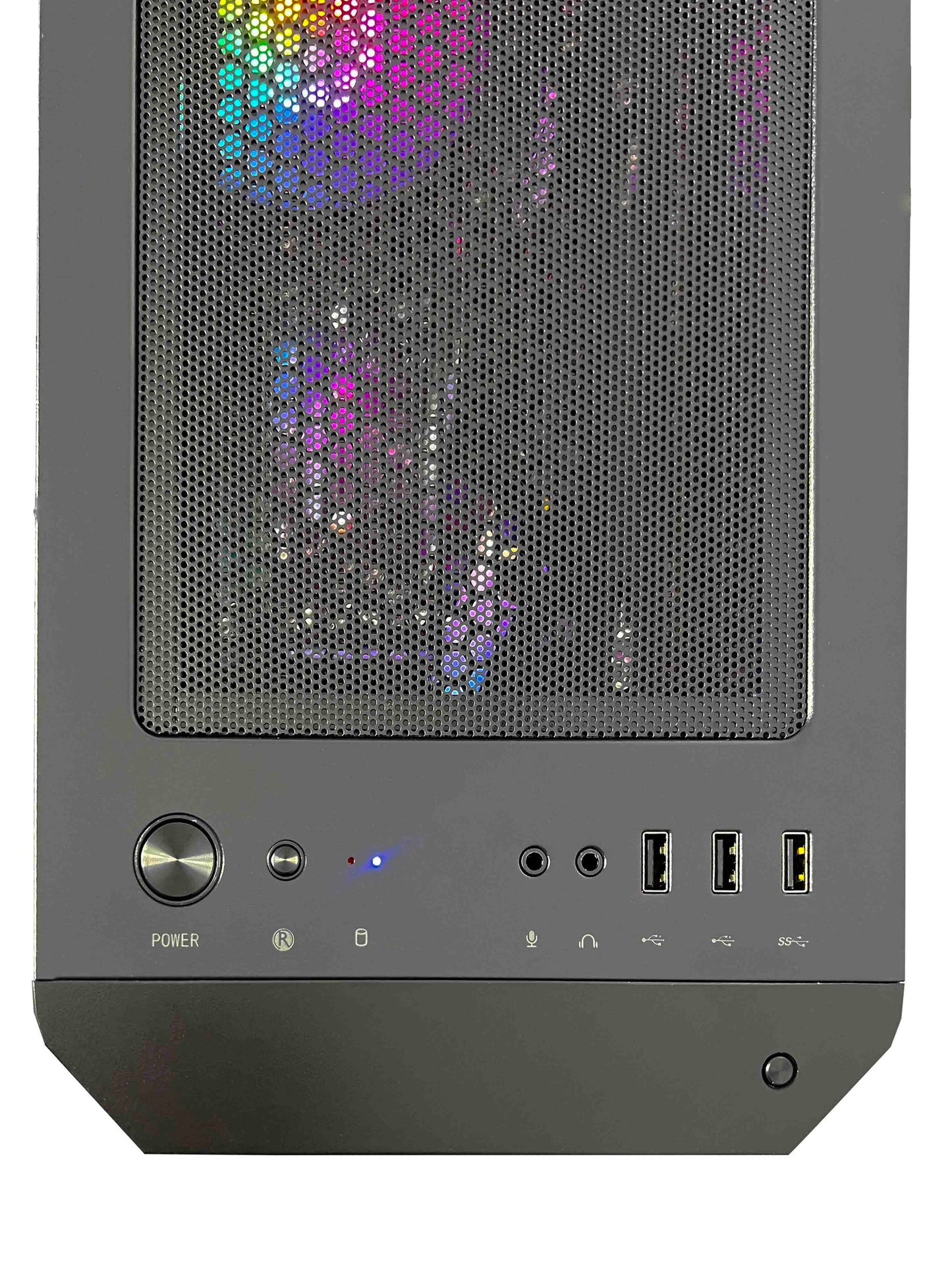 NSX GAMING is teamwork, experience, professionalism, perseverance and deep commitment to excellence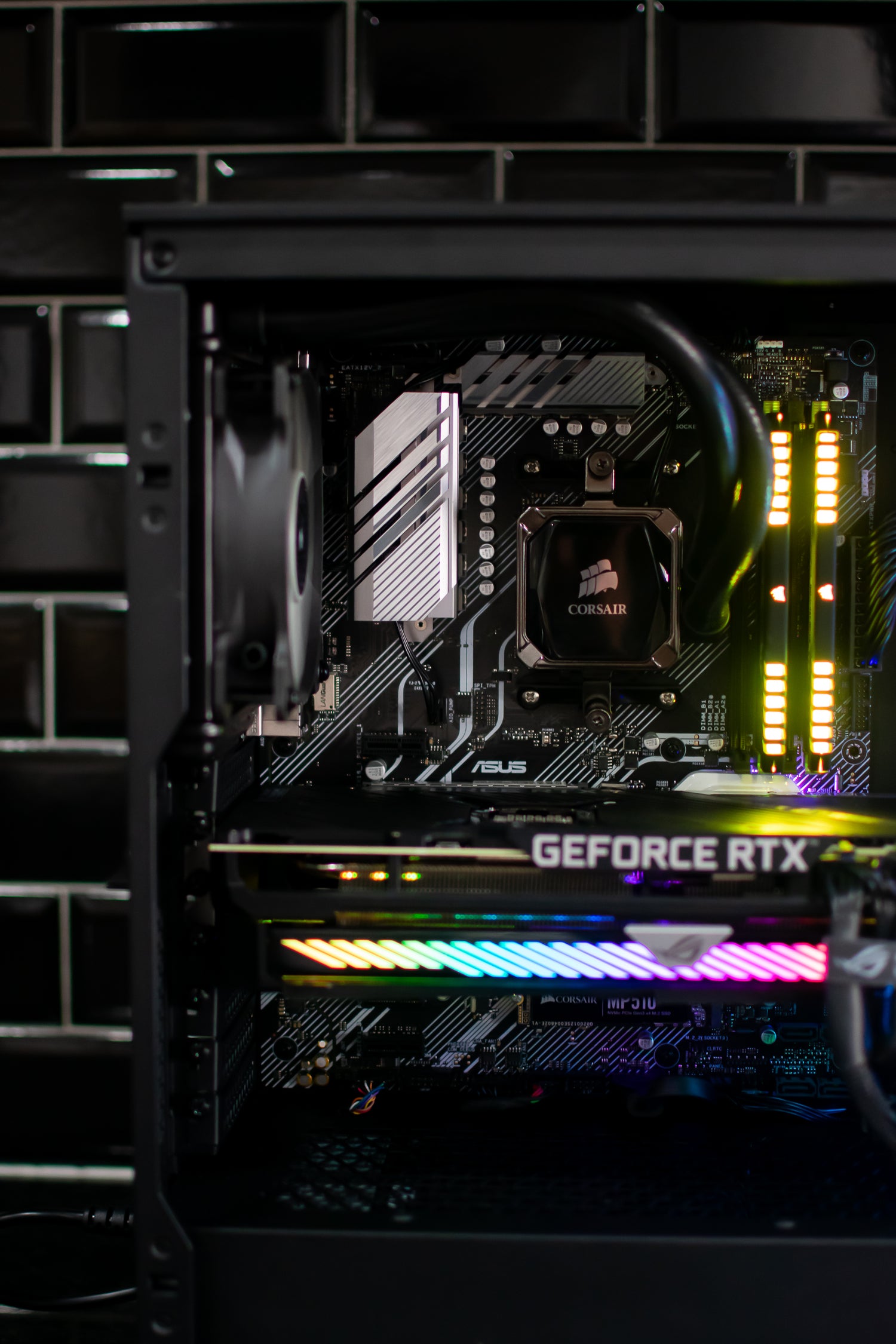 Gaming PCs
Superior performance, reliability, cutting edge technology, make NSX GAMING your best option
Shop now